PD Dr. Andreas Pommerening-Röser
My group is working on the lithoautotrophic ammonia-oxidizing bacteria. The aim of our research is to understand the ecology, diversity and functions of these microorganisms in their habitats. Ammonia oxidizing bacteria fill a key position in the biogeochemical nitrogen cycle and are therefore of major importance for all ecosystems. Our research activities cover the following domains:
Projects
I. Phylogenetic relationships and genetic diversity
One key objective of our research is to draw a comprehensive picture of the phylogenetic relationships among ammonia-oxidizing bacteria. Using comparative sequence analysis of 16S rRNA- and amoA-genes as well as DNA-DNA hybridizations, a phylogenetic framework has been developed, which serves as basis for all comparative studies and the practical handling of these bacteria.
II. In-situ detection
Based on phylogenetic structures a hierarchical in situ detection system is developed. This should cover both individual species and different phylogenetic and functional groupings of ammonia-oxidizing bacteria. The focus of these studies lies on investigations of pure-culture, by means of which newly designed primers or probes can be tested under laboratory conditions, before they are used under in situ conditions.
III. Ecophysiology and distribution
This topic forms so to say the core of our research. It coordinates information gained from in situ analyses and results of ecophysiological laboratory experiments on pure cultures of ammoniaoxidizers. Subsequent comparisons of population structures and habitat characteristics allow conclusions on evolutionary-relevant processes.
IV. In-situ impact and application aspects
The composition of bacterial populations adapt to environmental changes within the shortest time. Thus, a central hypothesis suggests that the ecological status of an environment could be reflected by the distribution patterns of the relevant microorganisms.  As a specific component of the microbial community ammonia-oxidizing bacteria are used as environmental indicators.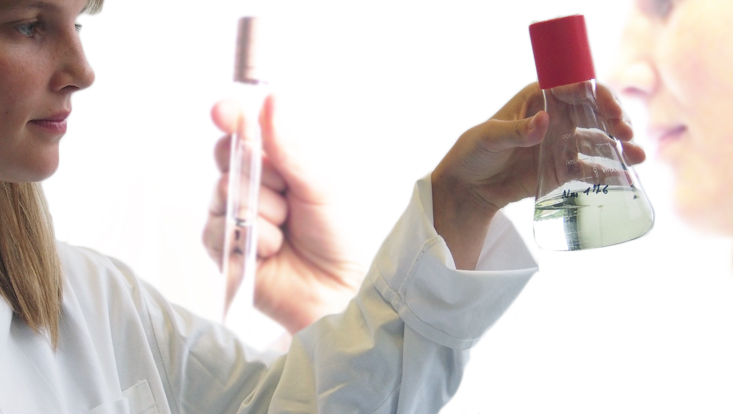 Photo: UHH / Pommerening
Cultivation of ammonia-oxidizing bacteria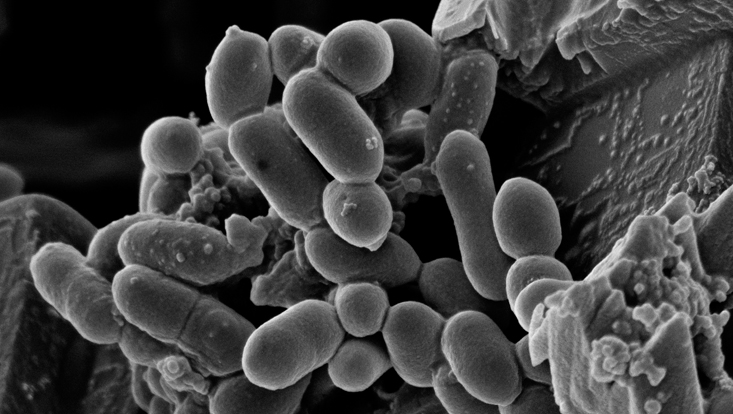 Photo: UHH
Cells of Nitrosomonas sp. Nm173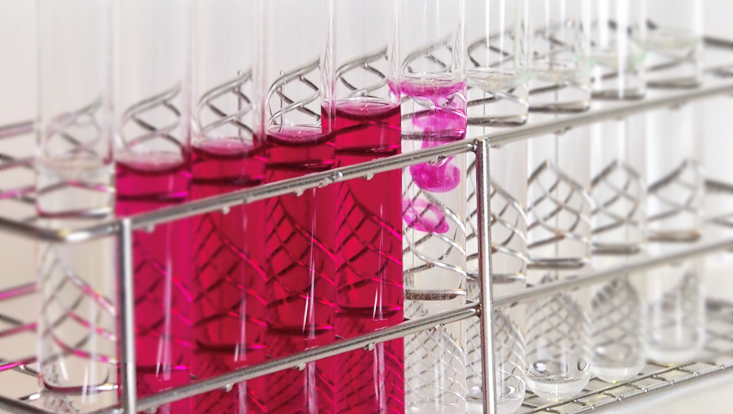 Photo: UHH / Pommerening
Colorimetric analysis of nitite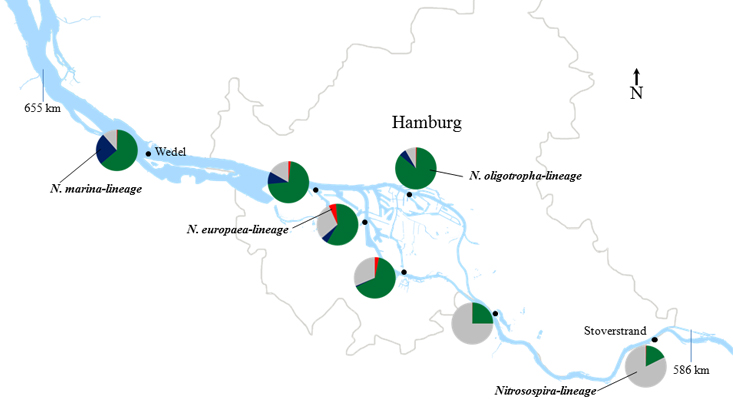 Photo: UHH