Research at the Department of Biology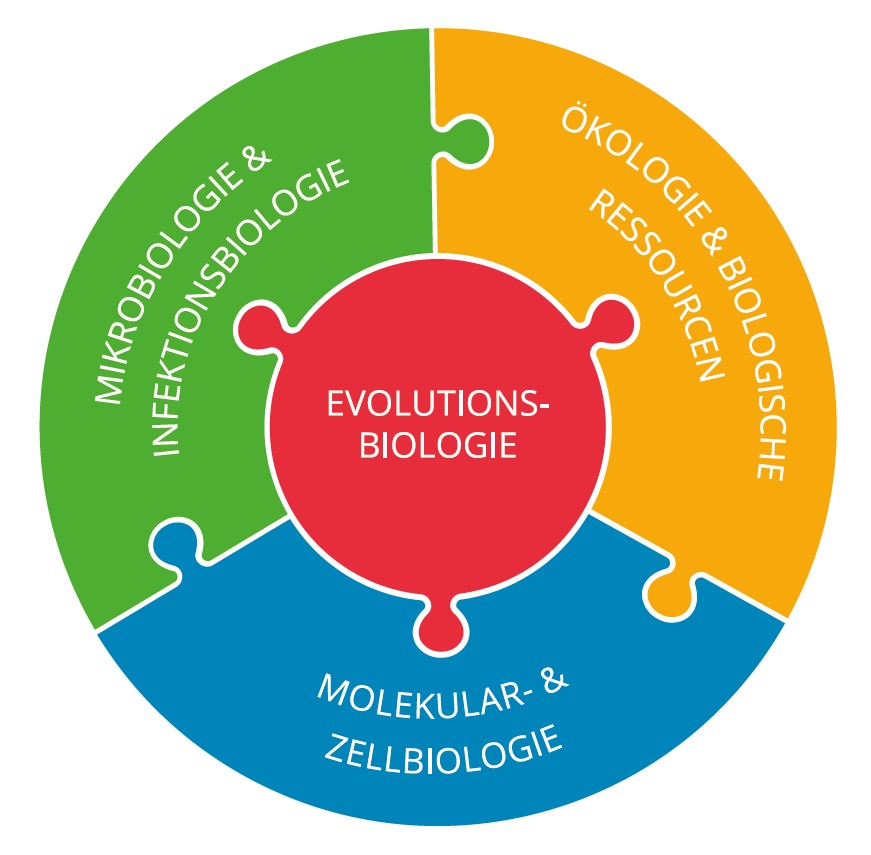 The Department of Biology at Universität Hamburg is focussing on the overarching research theme "Biological Interactions - Molecules, Organisms and Ecosystems". This theme is addressed with different approaches and from different perspectives in our four core research areas "Evolutionary Biology", "Molecular and Cell Biology", "Ecology and Biological Resources" and "Microbiology and Infection Biology". The research units and junior research groups of the Department of Biology contribute with their work to at least one, but often also to two or three of these core research areas.
Ecology and Biological Resources
The Research Unit Ecology and Biological Resources investigates ecological systems and researches the use of biological resources. We analyze biodiversity and food webs, ecological adaptations of plants and animals as well as ecosystem functions in coastal seas, along land-ocean transitions, in drylands and forests as well as in urban areas. Furthermore, we develop bases and solutions for the sustainable use of marine and forest biological resources.
More about the The Research Unit Ecology and Biological Resources
Evolutionary Biology
The research focus on evolutionary biology examines the genomic, physiological, ecological and ethological adaptations that are required for the differentiation of different species and their long-term survival. Splits into new evolutionary lines and transitions between species are studied at all levels from the individual through populations to the reconstruction of the phylogeny of larger groups.
Molecular and Cell Biology
The research focus Molecular and Cell Biology investigates biological processes of genes, biomolecules and cells. Molecular transitions in the reception, transmission and processing of developmental and environmental signals are analyzed as well as the implementation of genetic information during development, the adaptation of organisms to the environment and the transport of molecules and their distribution.
Microbiology and infection biology
The research focus Microbiology and Infection Biology investigates the interactions of microorganisms with other organisms as well as with the environment. Furthermore, molecular mechanisms are being elucidated that play an important role in the establishment of microbiomes and infections. The development of microorganisms for sustainable biotechnology is also an important field of research.
More about the research focus Microbiology and Infection Biology