Hybrid Retreat in Pevestorf
26 February 2020, by Website Team Biologie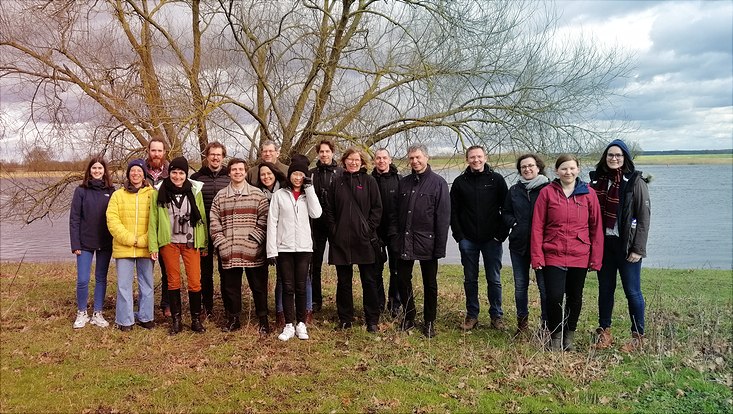 Photo: UHH/Stirn
Third meeting of the Hybrid Consortium
From February 24-26, the members of the Hybrid Consortium met at the Elbtalauenstation of the Universität Hamburg in Pevestorf.
This was the third meeting within the research initiative and this time we focused on the interdisciplinary cooperation between the different projects.
Participating from the Developmental Biology group were Arp Schnittger, spokesperson of the initiative, and three PhD students, Mariana Motta, Kosta Lampou and Stephan Portheine.
During the three very productive days, we had lectures and lively discussions, but also good meals and explored the landscape of the floodplain of the Elbe.
For further information on the project, please refer to the webpage of the Hybrid project.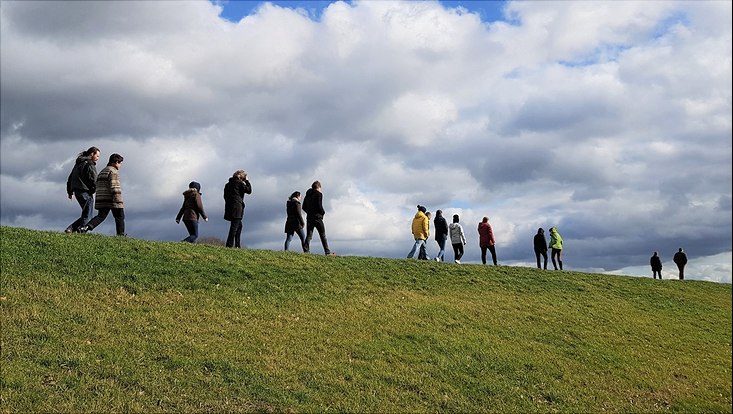 ---