Collaborative Projects
Hybrids - chances and challenges of new genomic combinations

Hybrids, crosses between species, are much more common in nature than was assumed only some decades ago. Apparently they play a decisive, yet so far little investigated role in evolution. In addition, hybrids often are invasive species and pose challenges for many ecosystems. On the other hand, breeding programs make use of heterosis effects resulting from hybridization and represent an important pillar of our agriculture. In times of global climate change and the resulting shift of habitats we can expect an increase in hybridization events. Facing this current challenge, our initiative focuses the expertise of research institutions in Hamburg to gain important insights into hybridization.
Duration: 2017 - 2020
Speaker: Prof. Dr. Arp Schnittger
Funded by: Landesforschungsförderung Hamburg

Symposium on hybridization
From June 12-14, 2019  the Hybrid-Symposium took place at the Institute of Plant Science and Microbiology of the Universität Hamburg. More than 100 international scientists met in Hamburg to discuss ecological, evolutionary, physiological and molecular aspects of hybridization. The keynote talks were given by Prof. Emeritus Rosemary Grant from Princeton University and Prof. Dr. James Mallet from Harvard University. In addition, 14 renown scientists working on different aspects of hybridization were invited to share their latest results with us and to discuss the ongoing work of young scientists working in the field.
The programme of the Hybrid-Symposium as well as the poster are still available for download.
Impressions from the Hybrid Symposium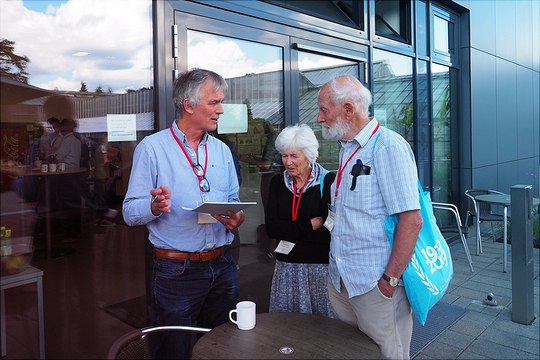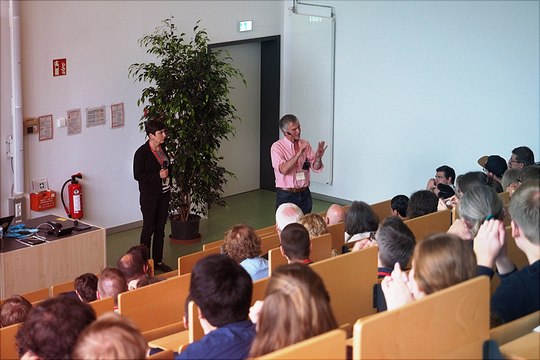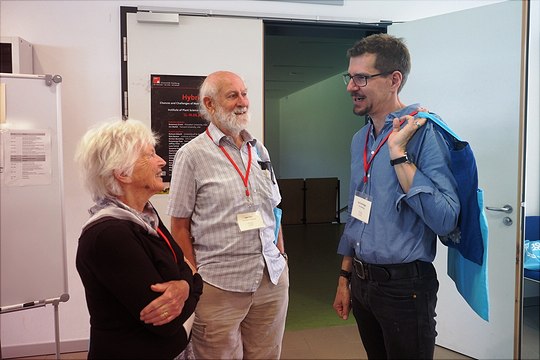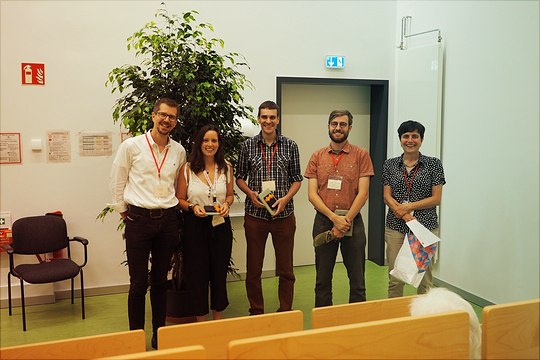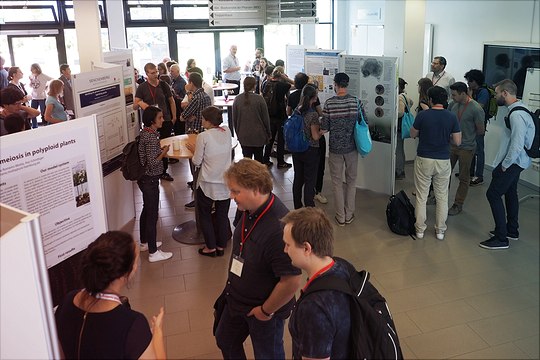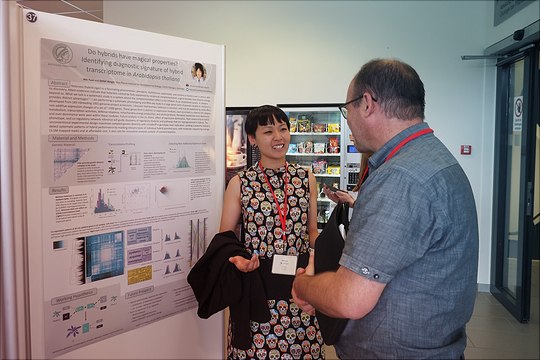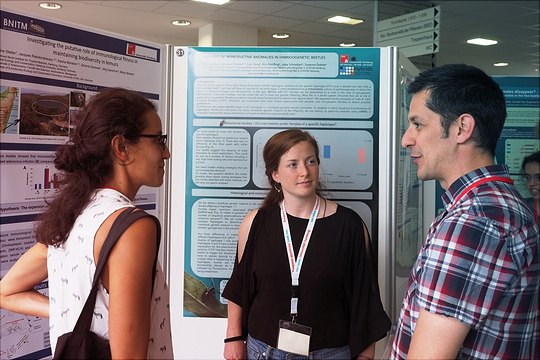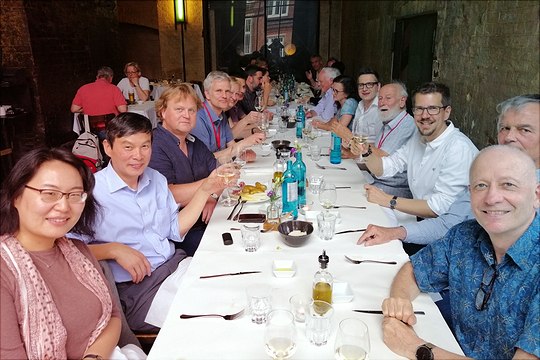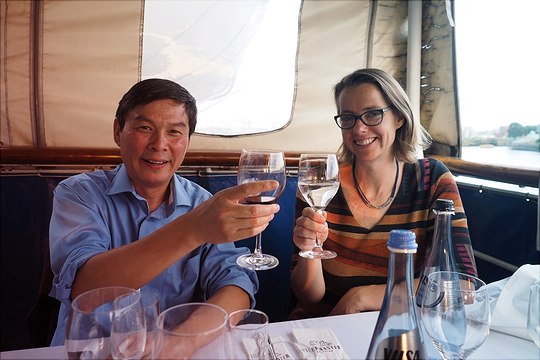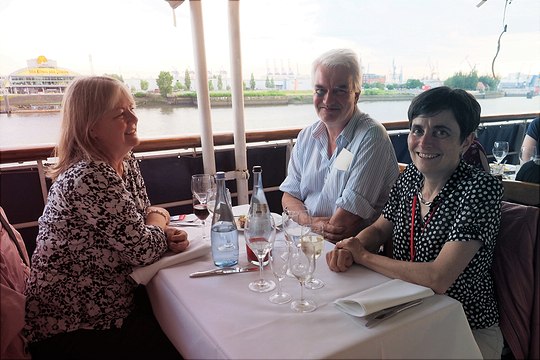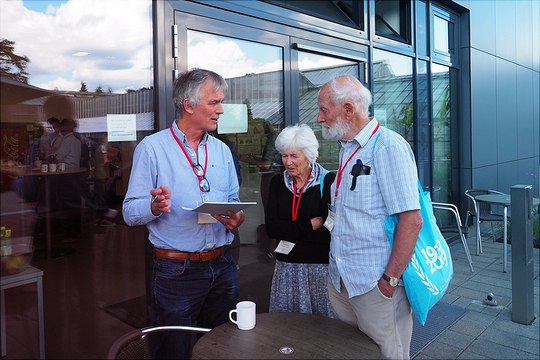 The keynote speakers of the Hybrid-Symposium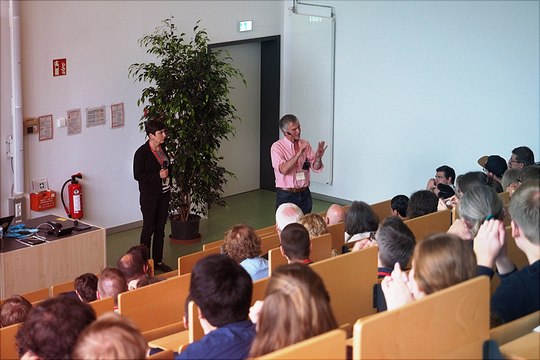 Discussion after the presentation of Jim Mallet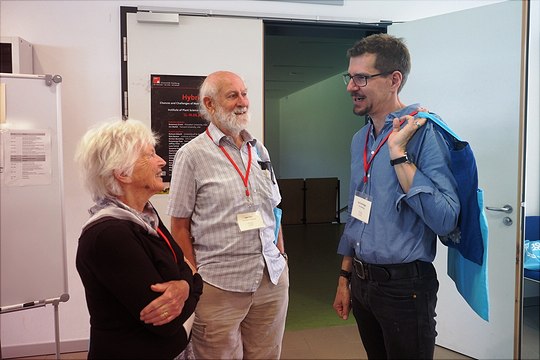 Welcoming the keynote speakers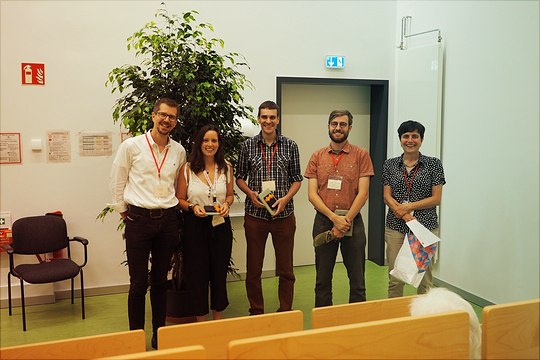 The winners of the poster prizes
Discussions during the poster session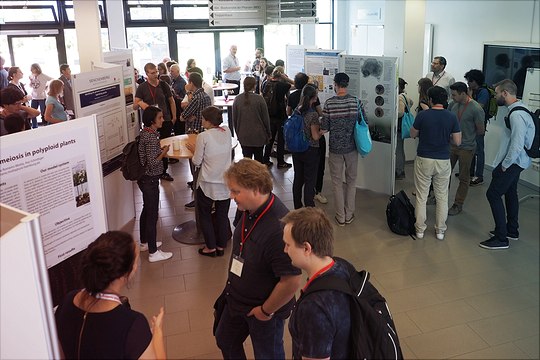 The poster session from above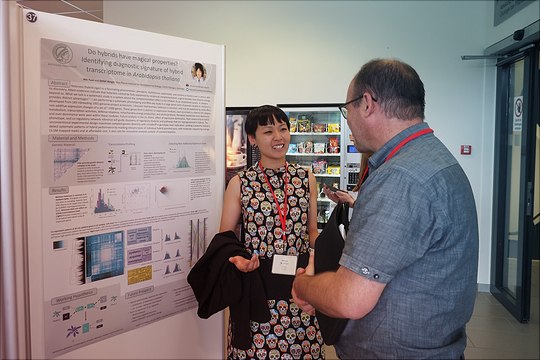 Discussion during the poster session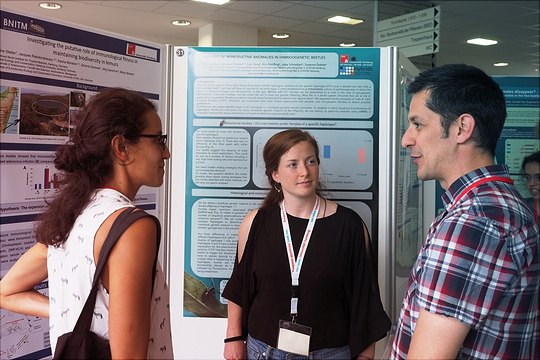 Discussion during the poster session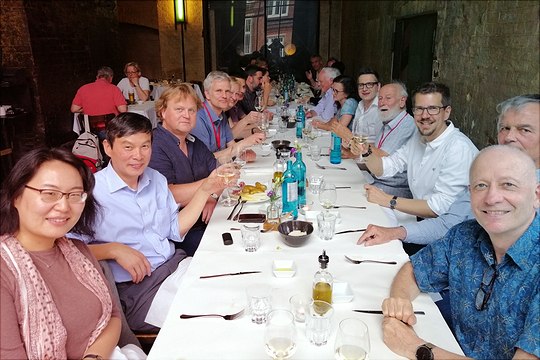 Dinner with invited speakers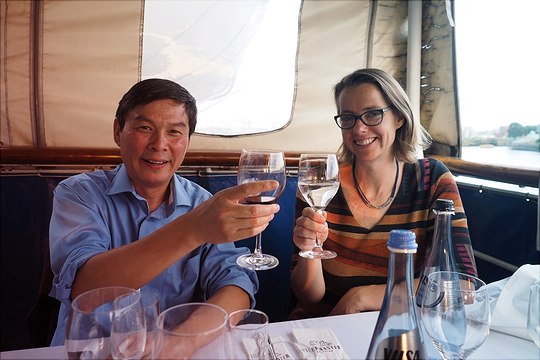 Farewell reception on board of the Cap San Diego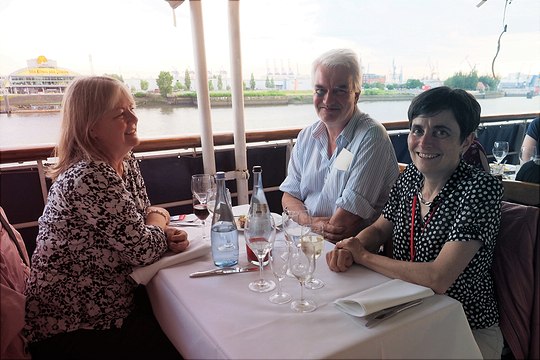 Farewell reception on board of the Cap San Diego