Research Prof. Dr. Arp Schnittger
Meiosis in anthers (Photo: UHH/Prusicki)
A tight control of cell division is essential for all living organisms. Several conditions must be met to allow progression through the cell cycle, e.g. a cell must verify, whether the nuclear DNA is completely replicated, whether the DNA is damaged, and whether another division is foreseen by the developmental program.
Due to their fundamentally different life history compared to animals and yeasts, plants add key insights into the question how cell division was controlled in early eukaryotes. Our research aims for an understanding of the evolution of complex regulatory mechanisms. Conversely, the here-gained knowledge represents a solid base to explore new possibilities to boost yield or improve stress resistance.
Meiosis is a special type of cell division, which represents the base for sexual reproduction and is key to biological diversity. With this, meiosis is also key for genome evolution and has a major impact on speciation. For these reasons, a detailed understanding of and the possibility to modify meiosis is also of central interest for biotechnological applications.
However, in spite of its importance for the life cycle of many eukaryotes and its great potential for applications, many central aspects of meiosis and their underlying molecular machinery have not yet been unraveled. This is the starting point for our research, which aims at a comprehensive understanding of the mechanisms of meiosis and at the development of new breeding applications.
Regulation of Mitosis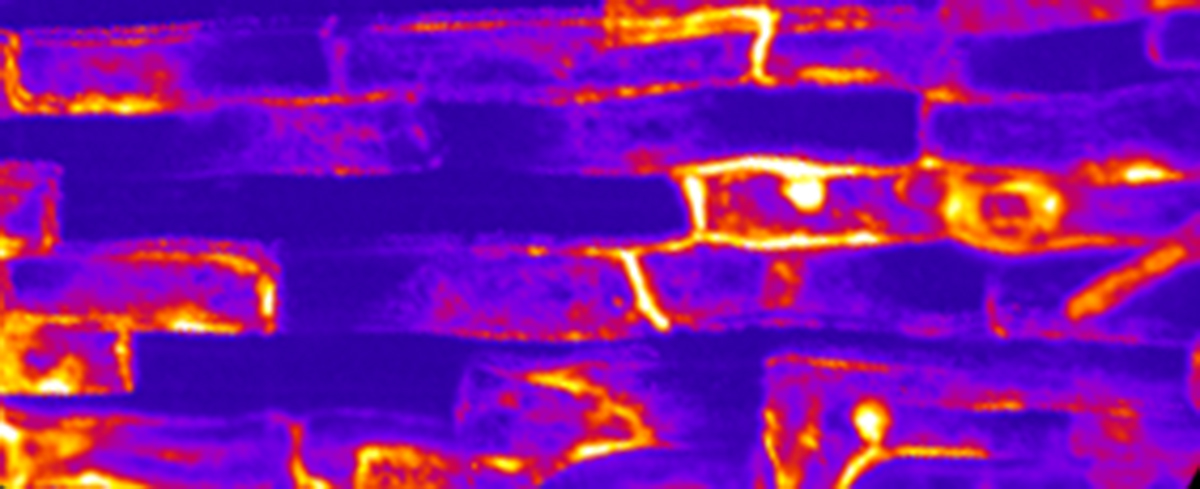 Regulation of mitosis (Schnittger)
The mitotic cell cycle comprises minimally two phases, a phase in which the genomic DNA becomes duplicated (S-phase, replication phase), and the M-phase (mitosis) in which the chromosomes are split into sister chromatids which in turn are distributed to the two newly forming daughter cells.
 However, there are many variants over this theme of cell division including meiosis, see below, in which additional phases are implemented, in which the length of these phases varies and even cases in which the actual cell division step is skipped leading to polyploid cells with multiple copies of the genome.
Our work focuses on the question how progression through the cell cycle is controlled and how proliferation is coupled to the development of an organism. To this end, we study in particular the core cell cycle machinery such as cyclin-dependent kinases (CDKs.).
CDKs are embedded into a complex regulatory network and it is this network architecture that allows the transmission of developmental and environmental inputs into cell proliferation activity. In particular, we study the cellular response to DNA damage and the role and regulation of CDKs and other cell cycle factors under stress conditions.  
Regulation of Meiosis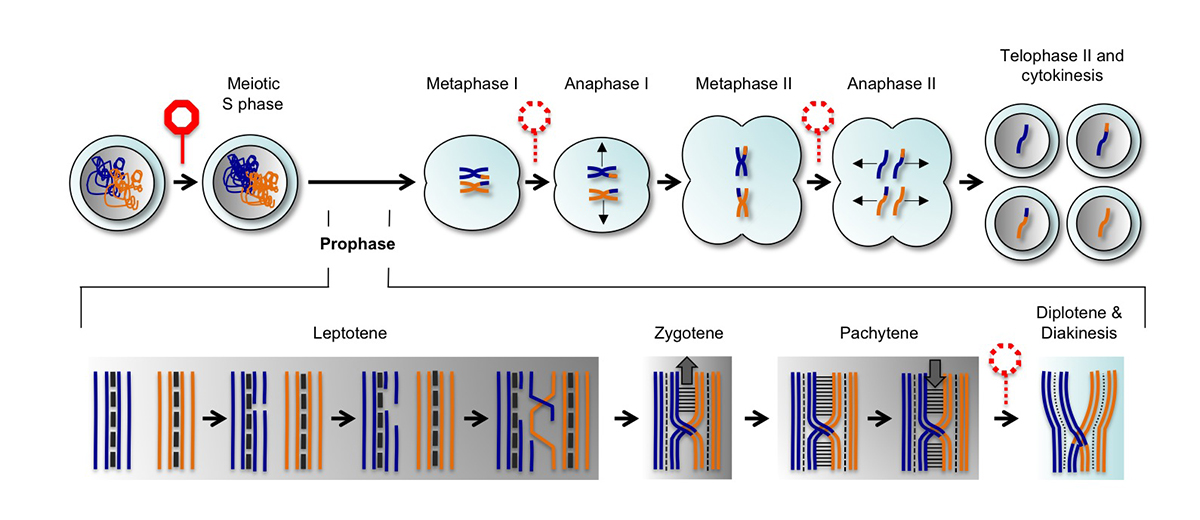 Regulation of meiosis (Schnittger)
Meiosis violates many of the carefully established and guarded rules of mitosis. Meiosis comprises two division rounds without an intervening DNA replication phase resulting in the reduction of the DNA content by half. This is essential for sexual reproduction as it assures that a complete but not larger DNA content is restored after fusion of the gametes. By that, the DNA content of a species is maintained over generations.
 In addition to the random assortment of chromosomes into a complete chromosome set, biological variation is also generated by an exchange of DNA segments between the homologous chromosomes through cross-overs. Remarkably, cross-over positions and rates vary over the genome and are influenced by internal factors such as the sex as well as by environmental conditions. What causes this variation is, however, not understood at the moment.
 In our research, we address the question how entry and progression through meiosis is controlled. In addition, we try to understand how the recombination landscape is formed. To this end, we have established a live cell imaging system for Arabidopsis meiocytes that complements our genetics and biochemical approaches to study meiosis.