Research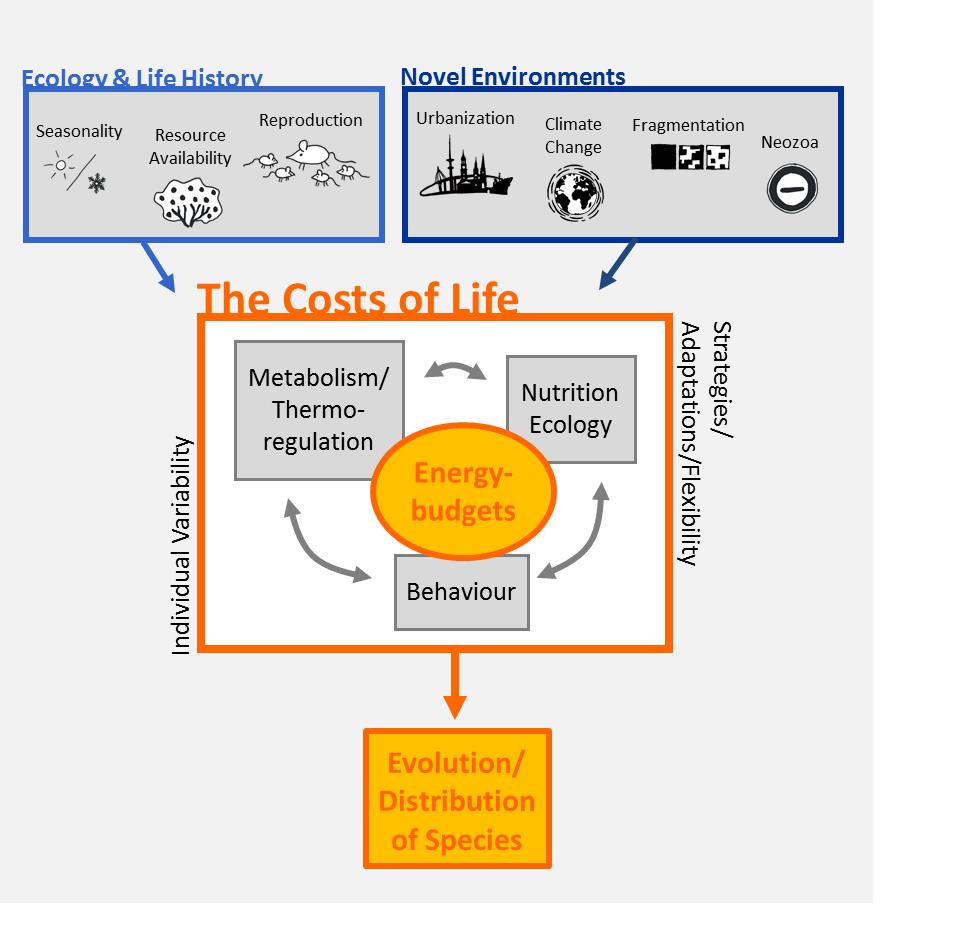 Major research interests
Phenotypic flexibility of ecophysiological processes (especially thermal biology and energy budgeting), ecological and ethological adaptations to variable environments (seasonality, unpredictability, novel environments) and different stages of life history (reproduction). Novel environments (caused by urbanization, global climate change, fragmentation of habitats and neozoa) have an increasing influence on today's ecosystems and modify energetic challenges that animals are exposed to on various levels (microclimate, nutrition, transitions of habitats).
Employment and ecophysiological basis of energy saving strategies (heterothermy – daily torpor and hibernation) and the lack thereof, as well as overwintering strategies in seasonal and/or unpredictable habitats (temperate and tropical regions), and the evolution of heterothermy.
Ecophysiological differentiation of species and limitations in their distribution area by energetical constraints (mechanistic models). Flexibility in physiological responses is more pronounced than previously thought; this could aid species to master the challenges of novel environments.
Besides smaller, independent projects we work on the following main topics: