Weekly discussions in digital Lecture Series
3 March 2021, by RTG2530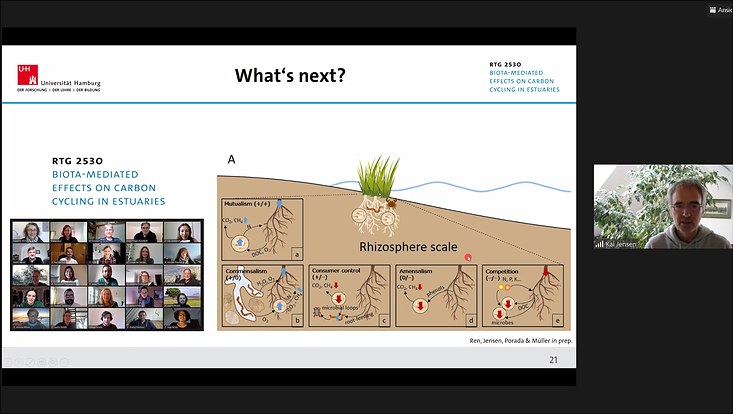 Photo: UHH/RTG2530
Kai Jensen gave the first lecture and talked about plants in tidal marshes – from pattern to processes.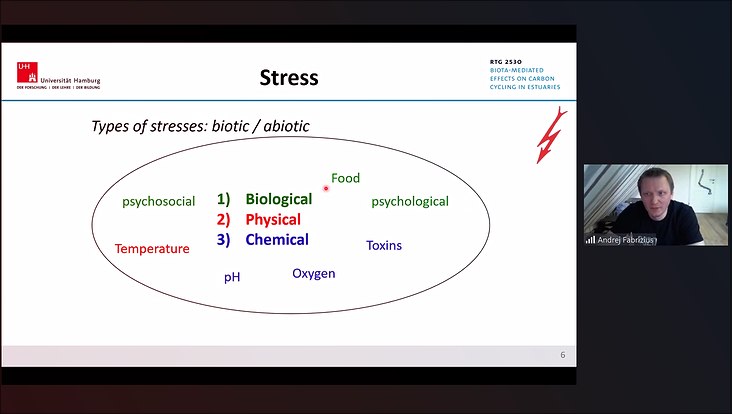 Photo: UHH/RTG2530
Andrej Fabrizius presented his research about the molecular response of Estuarine fish to stress i.e. hypoxia.
Photo: UHH/RTG2530
How do animals keep their energy budgets balanced in a changing world? Kathrin Dausmann presented her research regarding this question.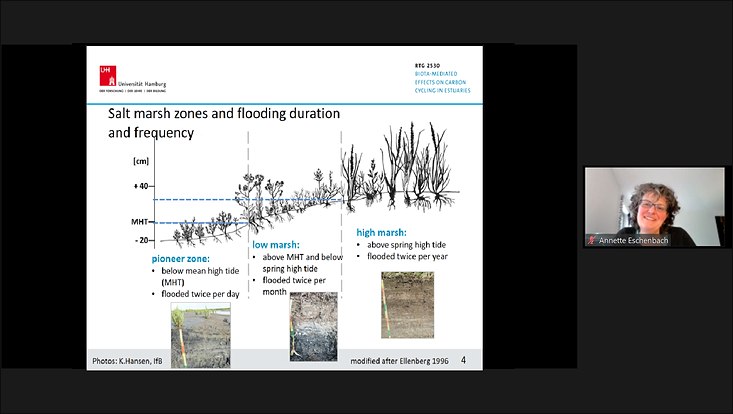 Photo: UHH/RTG2530
Soils in estuarine marshes: Annette Eschenbach talked about the heterogeneity and dynamics of soil conditions in these ecosystems.
In order to give the doctoral researchers a deeper insight into the research areas of the participating scientists in RTG 2530 and to stimulate scientific discussion, a weekly "Lecture Series" has been taking place since 2 February.
Marine ecosystem dynamics, microbiology, plant sciences or zoology - researchers from different disciplines work together in the Research Training Group 2530 to analyse the role of biota for the carbon cycle in estuaries. The doctoral reasearchers of the RTG come from diverse disciplines too and should not only become experts in their respective fields during the three years of their doctorate, but also gain an in-depth insight into the other disciplines involved - in order to create synergies and work together.
The Lecture Series is intended to offer a first approach to this: In a 20-minute lecture, the participating researchers of the RTG 2530 will present their field of research as well as their methods, techniques and the current state of research. This is followed by a scientific discussion in which the relevance of the research to the research topic of RTG 2530 is reflected upon. In this way, the doctoral researchers have the opportunity and learn to engage in regular discussion with other researchers. Each meeting is moderated by a doctoral student of the RTG.