This page:UHH > MIN > Department of Biology > About the Department > News > BRALECOMP – 1st Brazilian - German Workshop
BRALECOMP – 1st Brazilian - German Workshop
17 April 2018, by Website Team Biologie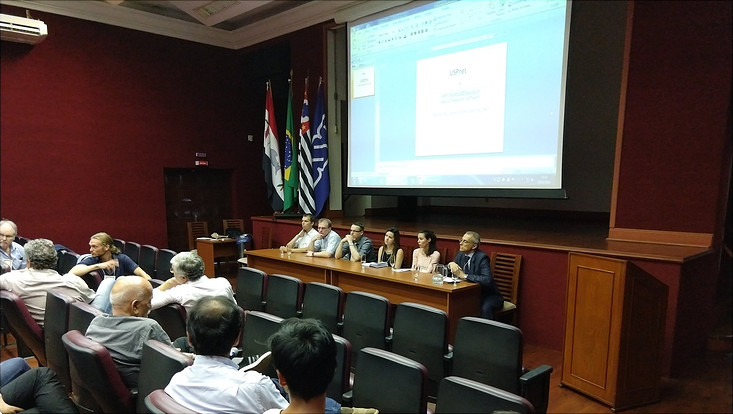 Photo: UHH/Krause
BRALECOMP – 1st Brazilian - German Workshop on Composite Products from Alternative Lignocellulosic Resources
The BRALECOMP project consortium successfully strengthened strategic partnerships between Germany and Brazilian universities. The project partners consist of three institutes (Institute for Wood Sciences, Thünen Institute and Fraunhofer WKI), two universities (University São Paulo and HS Bremen) and three other additional Brazilian entities (Unicamp, Unesp and EduLab).
The first bilateral workshop on Composite Products from Alternative Lignocellulosic Resources between Brazil and Germany "BRALECOMP" took place in Pirassununga, Brazil in March 2018. It was organized by researchers of Universität Hamburg. The main focus was non-wood composites (e.g. bamboo, palm) in interaction between academic, industrial and public partners.
The Workshop was financed by the German Federal Ministry of Education and Research (BMBF) and the São Paulo Research Foundation (FAPESP).
Contact: andreas.krause@uni-hamburg.de