This page:UHH > MIN > Department of Biology > About the Department > News > Annual meeting of the collaborative project "Hybrids - chances and challenges of new genomic combinations" on Sylt
Annual meeting of the collaborative project "Hybrids - chances and challenges of new genomic combinations" on Sylt
27 November 2019, by Website Team Biologie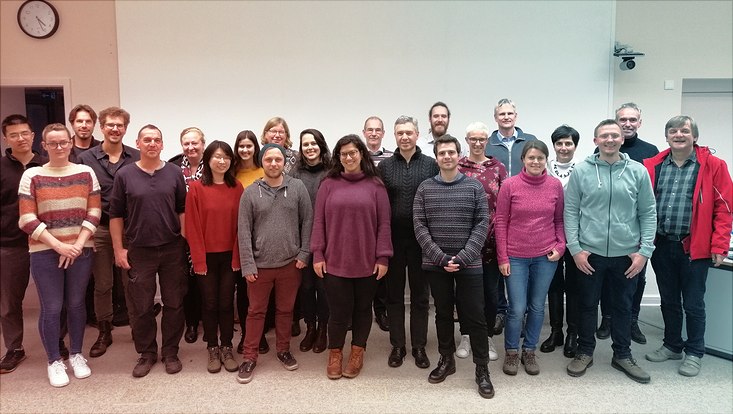 Photo: UHH/ Susanne Stirn
The annual meeting of the joint project "Hybrids - Opportunities and Challenges of New Genomic Combinations" took place in List on Sylt on two stormy days from the19th to 20th of November 2019,
The collaborative project, which is funded by the Landesforschungsförderung Hamburg, brings together the expertise on hybridisation in Hamburg. Hybrids, i.e. crossbreeds between species, occur much more frequently in nature than was assumed until recently and seem to play an enormous, but so far undersetimated role in evolution.
In the joint project, scientists from various research groups and institutes of the Universität Hamburg and the Helmholtz Centre Geesthacht analyse hybrid distribution, hybrid performance and hybrid genomics of both plants and animals.
During the annual conference, the PhD students, who are supported in the project, presented their results and discussed future research questions. Besides being a very productive meeting, it was also fun to cook together and enjoy the "hybrid" cuisine.
Further information on the project can be found here