Raphael Koll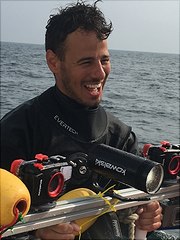 Doctoral student
Molekulare Tierphysiologie
Address
Universität Hamburg
Faculty of Mathematics, Informatics and Natural Sciences
Department Biology
Institute of Cell and Systems Biology of Animals
Molecular Animal Physiology
Martin-Luther-King-Platz 3
20146 Hamburg
Office
Room: 522
Contact
Fax: +49 40 42838 3937
Research interests

Research interests:
My research focuses on molecular stress response pathways and adaptations of estuarine fish populations in the Elbe. Estuaries are characterized by high spatiotemporal gradients and fluctuations including hydrodynamics, salinity gradients, temperature and oxygen fluctuation, nevertheless they constitute highly productive and biodiversity rich habitats with major importance for marine food webs. As part of the RTG2530 "Biota-mediated effects on Carbon cycling in Estuaries" (BiCEst)-project, the investigation of molecular stress response pathways of stationary and migratory fish populations of different trophic levels will advance the overall goal to fill knowledge gaps on biota-mediated effects on estuarine C cycling under current conditions and in the face of global change scenarios. Therein I apply holistic transcriptome analyses (RNA-seq) of relevant target tissues combined with microbiome studies, verifying novel adaptations in qRT-PCR, Western Blot and investigate individual functions in transfected cell lines.
Beside my doctoral studies I am investigating the structure and function of the salmonid adipose fin, an organ long considered a vestigial body appendage that was recently hypothesized to constitute an additional flow sensory organ in a variety of stream-dwelling fish species.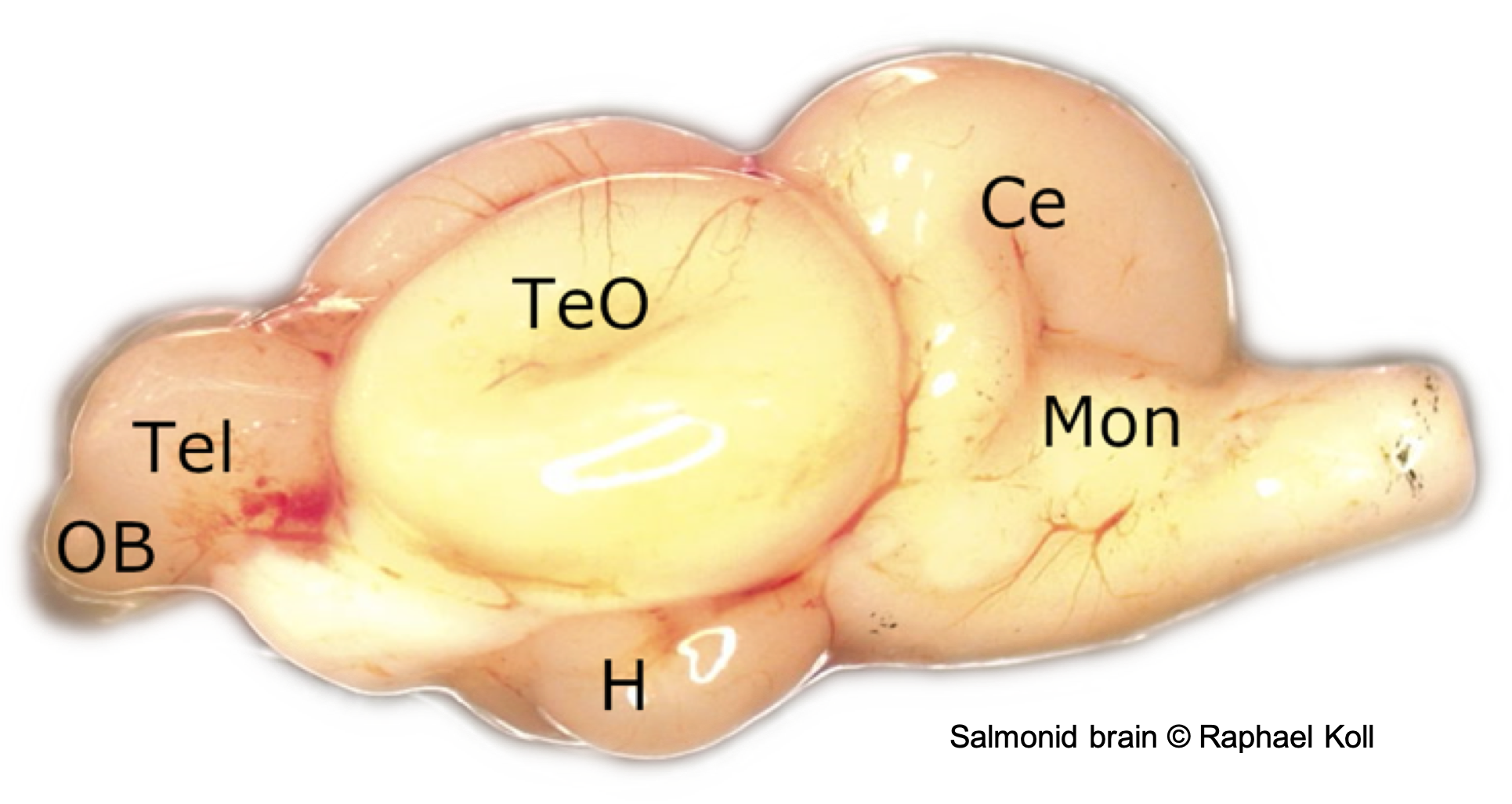 In cooperation with the Fish Genetics Unit of the Leibniz Institute for Farm Animal Biology (FBN) I apply RNA-seq and HPLC neurotransmitter analyses of specific brain and fin structures combined with behavioral and swimming observations and assess potential stress and pain responses and welfare implications elicited by the widely used adipose-fin-clipping as tagging technique.
Curriculum vitae

CV
01.01.2021- since
Doctoral student, University Hamburg, Project: "Molecular Stress Responses in Estuarine Fish and Effects on Carbon Cycling"
03.02.2020 – 31.12.2020
Scientific employee, Leibniz Institute for Farm Animal Biology (FBN), EMFF short project: "Molecular preliminary study on adipose fin function in salmonids in aquaculture" - AZ:730-34205-2017/012-012
01.10.2016 - 29.03.2019
M.Sc. Aquaculture and Sea-Ranching, University Rostock, Project: "Molecular analyzes to elucidate the function of the adipose fin in selected salmonids"
01.10.2012 - 09.03.2016
B.Sc. in Biology, University Cologne, Project: "Overall analysis of variation in traits of morphological shape among riverine Telmatherina bonti endemic to the Malili Lakes system, Sulawesi, Indonesia, using geometric morphometric approaches"